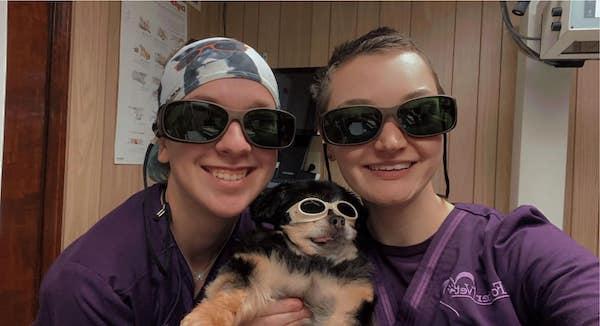 We believe in using multiple methods of controlling or eliminating pain in our patients. A thorough examination and history can elucidate where pain control is needed. The methods we employ are:
Pharmaceutical pain control
NSAID – to reduce swelling and inflammation
Gabapentin – to treat nerve pain
Muscle Relaxers – to reduce muscle spasms
Nutraceutical
Chondroprotec – Polysulfide glycosaminoglycan injections to reduce joint pain.
Dasuquin – oral chew to reduce joint pain.
CBD Oil – given orally for pain.
Laser Therapy
We are excited to offer class IV K – laser therapy, excellent for reducing pain and to speed healing. K laser is a helpful treatment for:
Wound healing Reducing edema Disc disease Musculoskeletal pain
Osteoarthritis Anal gland sacculitis
Solensia / Librela
Anti nerve growth factor monoclonal antibody given as a monthly injection.
Works like your pet's naturally made antibodies to reduce pain signals
Read more about Librela at librelavetteam.com
Read more about Solensia at solensiatteam.com.